I have recently acquired another batch of Lawnmower Blenny eggs, and wanted to keep track of progress here.
The eggs have been taken from a
42,000 gallon
reef tank, where Salarias fasciatus spawning is a regular occurrence. Only recently have i been experimenting with ways to retrieve eggs from a variety of fish.
During my first attempt at hatching Lawnmower Blenny eggs, most of the eggs died due to lack of aeration. The eggs were laid on the inside of a very thick clam shell. The shape of the shell made it very hard to aerate, because air pockets would form in most positions.
My newest batch has been laid on the inside of a 2"
PVC
pipe. The pipe was placed in a
20 gallon
long aquarium where it has been suspended vertically and over heavy aeration. Water temperature is eighty degrees. I plan to let the eggs hatch in this tank, and then separate the fry after the hatch. Two thirds of the hatch will be placed in a thirty gallon and one third will stay in the twenty gallon. The clutch is very large, i would estimate over eight hundred.
The outsides of the tanks will be covered in cardboard, and egg crate with two sheets of shade cloth placed above the tank. A single twenty four watt T5 is suspended two inches above the egg crate.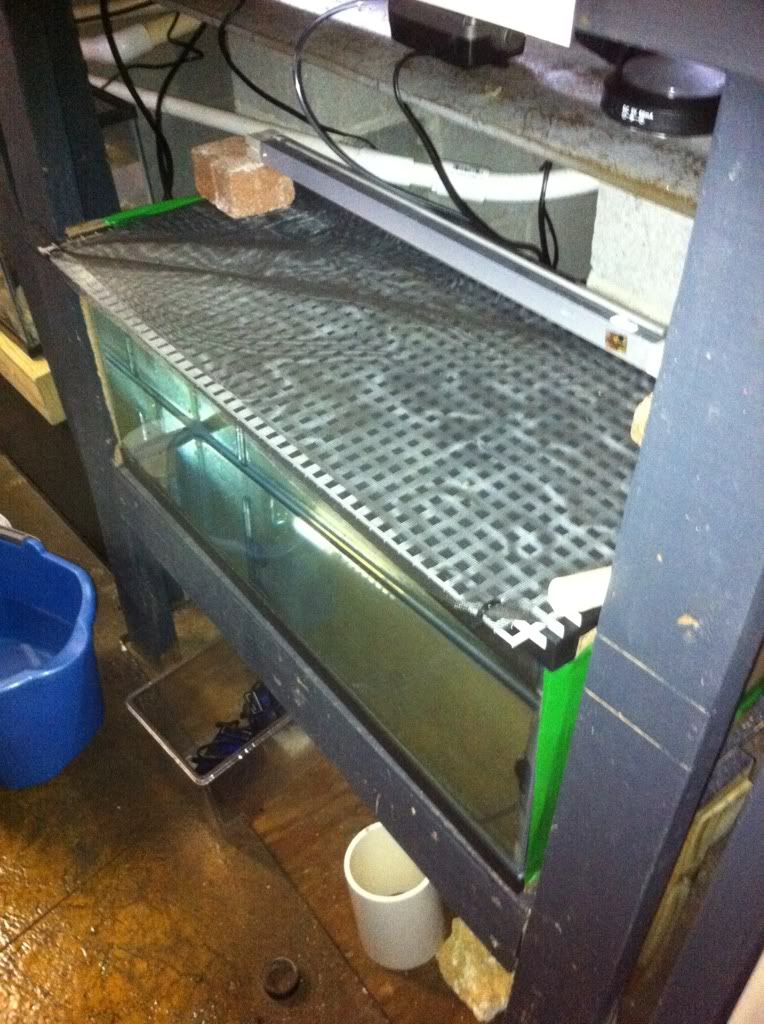 I am hoping that this setup works, as it will be my first time hatching a full clutch.