Funny how things work. A few years back, while I was spawning all sorts of stuff, the only thing I had to take pictures with was my Nikon Coolpix 5700. Well, the stuff I was taking pictures of was "cool enough" to irritate an anonymous donor to basically send me my beloved QX5 Microscope - I think at that point in my life I was probably pretty financially strapped and it wouldn't have ever happened on my own. Since that point the QX5 has been a stalwart, with enough tinkering you can get some images that "get the point across" fairly well!
With the Filefish
larvae
, I think someone officially got fed up with the QX5 and decided to take things into their own hands. This time again, the donor was not looking for credit, however he didn't need to remain anonymous either. I've chosen to excerpt his message to me here:
Witt

wrote:I put a microscope in the box for you. This was my first dissecting microscope given to me by a doctor in Georgia when I was a freshman. The optics are good and I have gotten some good images from this scope. It is a bit dusty as it has been on my shelf for a number of years. You will have to clean the optics and spruce it up a bit, but I wanted to pass it along to a good cause. The light base is pretty weak. I constructed some auxillary lights out of LEDs and flashlights to illuminate eggs and

larvae

. You will have to talk to John about making a microscope adapter for your camera. So, it might take you a bit of tinkering to get it working the way you want, but hell its free. Just keep up the good work and document some more great stufff.
That pretty much sums it up. GRANDE GRACIAS del Wittenrich!
What
Witt
didn't think of was that this scope will someday be a collectors item that I can eBay for thousands!
PROJECT "WITTSCOPE"
So officially, I'd like to kick off "Project Wittscope"! I love how much character it has! Of course, I think this has been here now for at least TWO weeks. I owe it to
Witt
to get my butt in gear on this
So, here's the scope. I know NOTHING about scopes. Nothing about their care or what to do with them. Nothing about how I can improve it or adapt it to either of my digital cameras (the better one is currently the Nikon Coolpix 8700).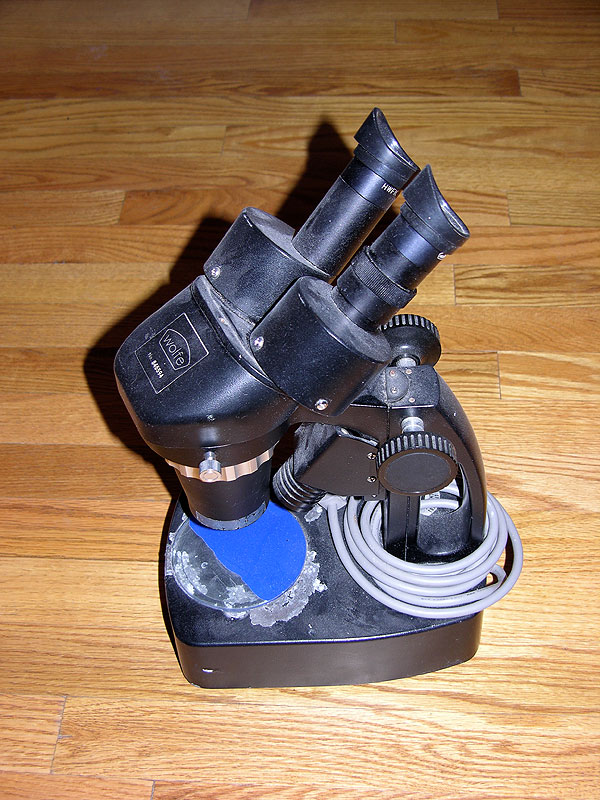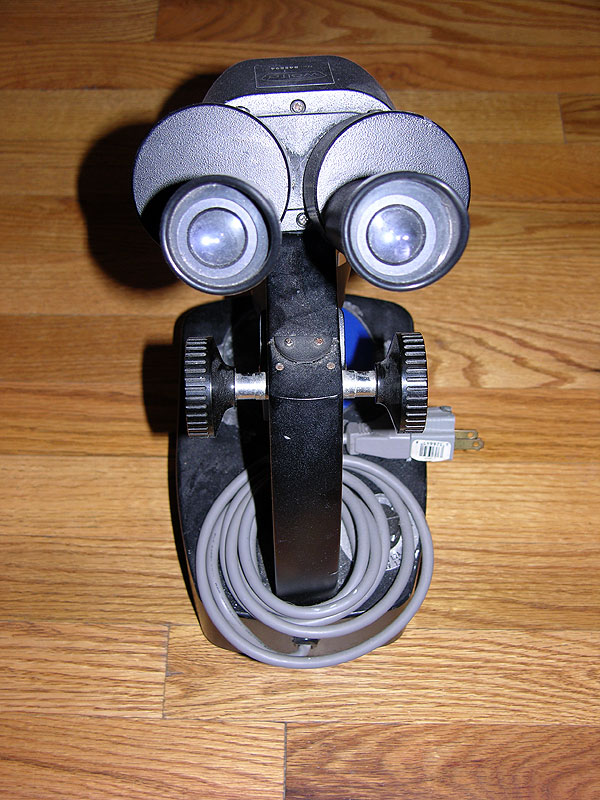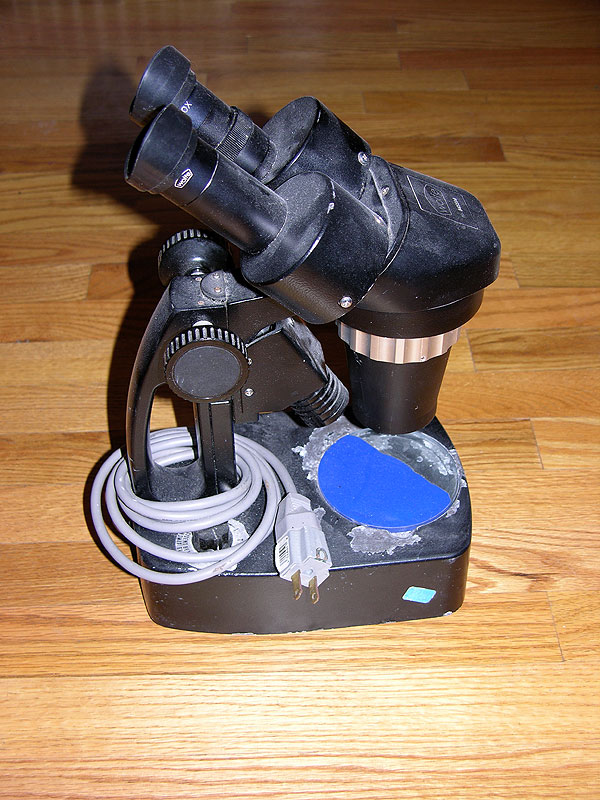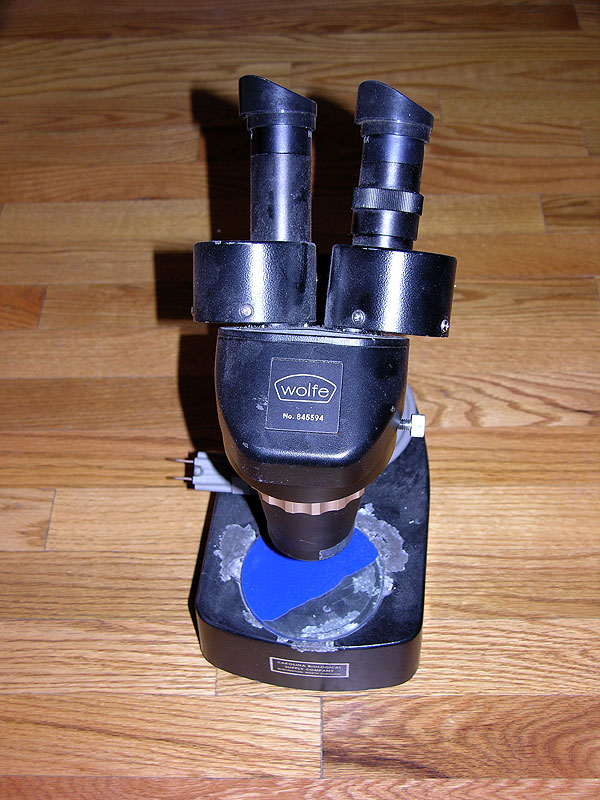 So, what do equipment and supplies do I need? How do I clean it up properly? How do I improve it? How do I "digitize" it? I know there's a fair amount of you out there with experience with this type of equipment! Weigh in!! I'll track the progress and of course, hopefully at some point we'll have a whole new point of view on baby Harlequin Filefish!!!
Matt