i have a breeding pair of alpheus in a
2.6 gallon
vase. they've let off a few rounds of babies and the female is ripe again. i had a few frags and some palys in the vase and didn't really attend to the zoa the way i probably should have. they didn't get passed two days. i didn't worry. i have a breeding pair of stonogobiops nematodes in another display and have been culturing planktons for a while. i've got at least two types of ciliates, L type rotis, artmia and copepods out the wazoo. i'm having a bugger of a time getting the gobies to survive 48 hours..... and then i started to wonder about the temps. i keep the dt at about 80', and have started to raise it with the intention of getting it to about 84. i've read that higher temps are crucial to feeding strategies in most reef animals.... but back to the shrimps.
anybody have records of temps while they were raising shrimp zoa? my gobies are taking a break from breeding so i've the time and the food for the shrimp. i'm thinking of using a five gallon bucket to raise the zoa in.
100 000 cell count for the phytos, duna and tetra... ciliates and rotis plus
bbs
as food. i'm just wondering about temps.
i think i'm gonna set the temp at 82' in the rearing bucket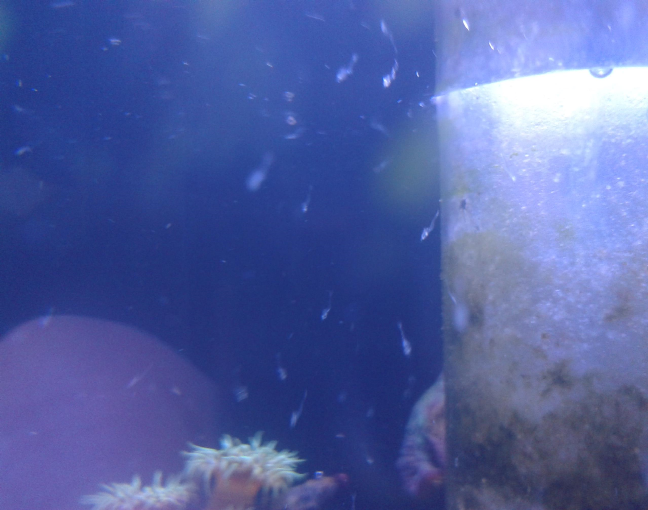 this is a photo of the last batch... they lasted about two days in this vase with the adults and the frags and palys.
any input would be welcome