I have two pairs of this species, but only one that I do anything with. In the past I've only gotten to day 10-14,
IIRC
, but I've only tried twice. Each time I've decided that something I was trying DIDN'T work for me or the way I do maintenance. The most recent hatch was on the night of January 6th, 2014 and I used a
snagger
this time to collect (so I caught a bunch!) I had put a bunch of Apocyclops and Euterpina in the
snagger
the day before so that way the
larvae
hopefully were able to have a snack before they were collected.
Yesterday I pulled several for some day 1, Z1 pics. They are currently in a
3L
inverted water bottle (this is not ideal sine that is a whole bunch of organisms in a very small amount of water, but I didn't have the space last night to divide them up) with rotifers, Euterpina, Apocyclops and some
nhbbs
. I am using various live algae to tint the water (this morning I used
nanno
and
chaetoceros
). I will likely change the water every day if I can, or every other day at the very least. Anywho, here are the pics!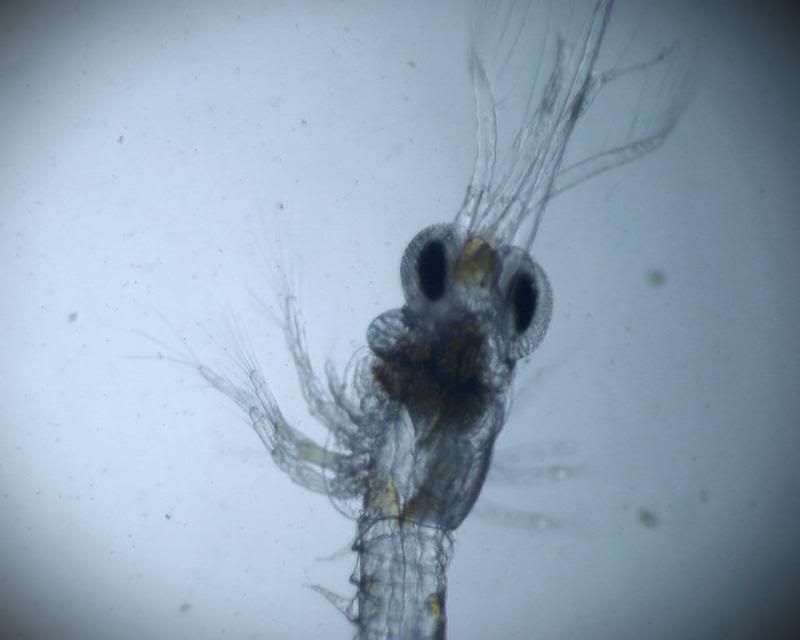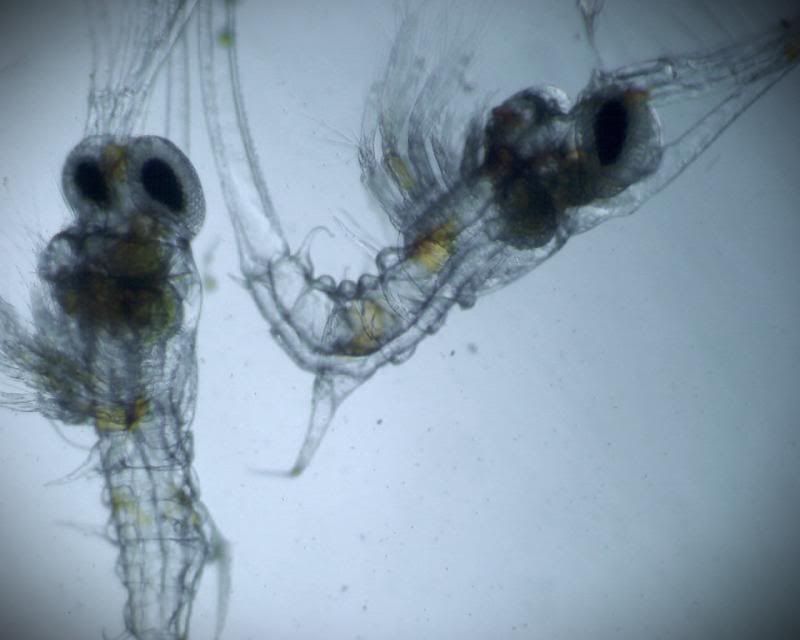 This is a very basic question but...can anyone tell me if that dark spot behind the eyes indicates that they are eating? I can tell with Lysmata now, but I am not quite as familiar with this species.