here is a photo of my
Euphyllia ancora
youcan see 2 small white bits hanging off the bottom of the coral. these are quite loose and could easily be removed. would these be the coral reproducing asexually?
any tips on removing them, or just let them go and find their own place to live.
sorry if it seems a bit basic, i have just never seen it before.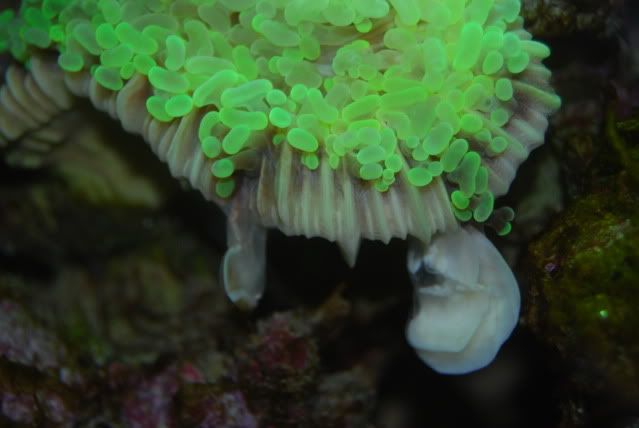 Damien