I have had a spawning pair of Pomacetntrus alleni damsels for a while but have just begun to attempt to raise the fry. Unfortunately, I do not have a copepod culture so I will be using rotifers.
Using the larval trap that Chad Vossen made (Thanks Chad!), I can easily collect the fry.
The pair seem to always have eggs since they spawn almost constantly
and the eggs hatch very quickly (within a few days). Once spawned, the male takes care of the eggs and keeps away all intruders (even the female). He puts on his sexy spotted tuxedo when spawning
He gets very dark and has light splotches all over his body.
The fry are incredibly tiny so I am doubtful they will be able to consume rotifers.... but I will try
I am on the hunt for a copepod that can be reared to dense levels on algae paste (not live) and that is small enough for these tiny fry to eat. Chime in with any new breakthroughs please!
A beautiful damsel that is not aggressive (only when defending the nest).
Male sporting his sexy spawning suit (notice the eggs laid on the glass)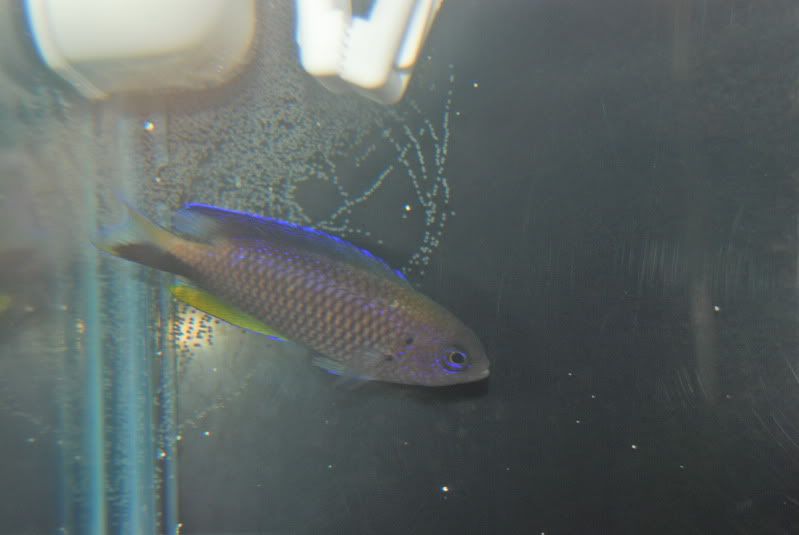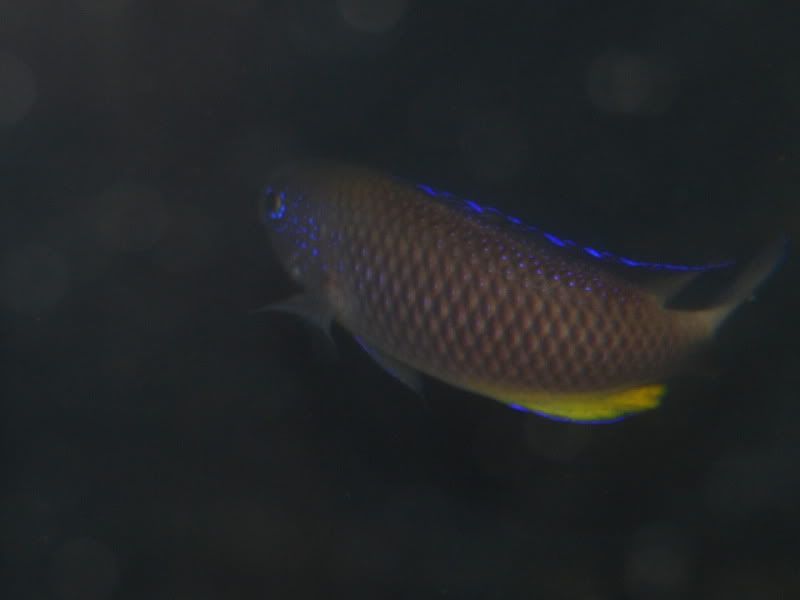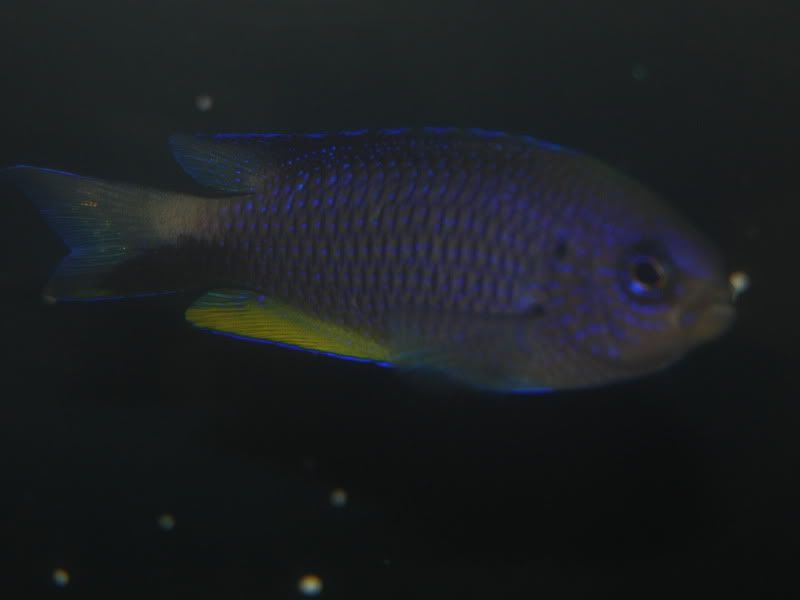 Photo taken from the outside looking in. That is the father watching over the spawn.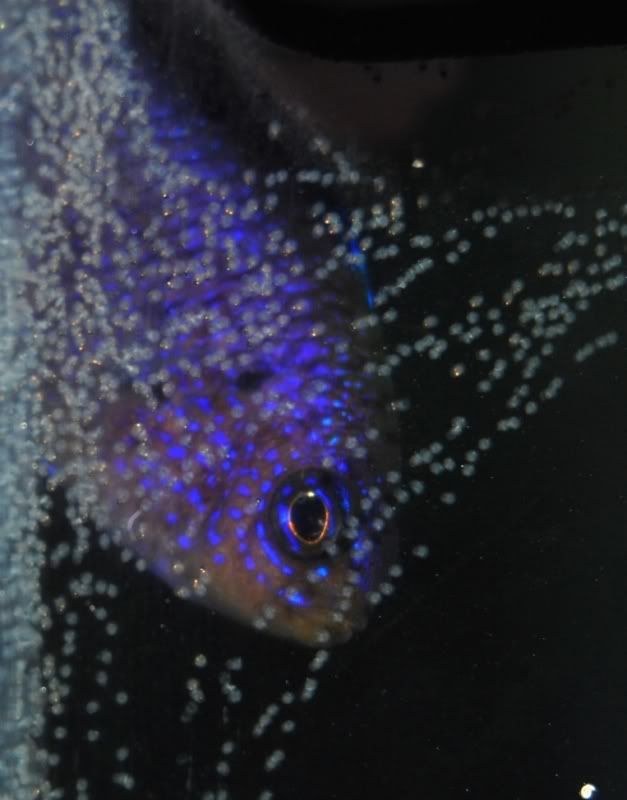 Male on left, female on right. In the process of spawning...