Hi, i just want to know if this will work.. i have tried rasing my peppermint shrimp in a rectangle tank with a air stone but i cant really seem to keep them alive.
so i thought this would do it.
is a kreisel system a good idea?
this is what my home made one looks like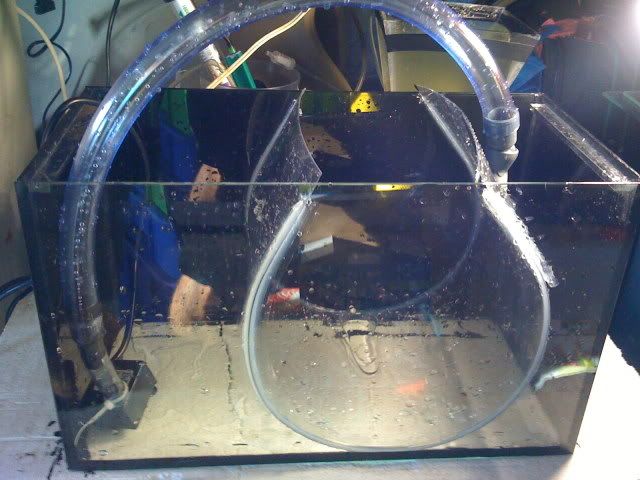 i havent put the mesh in yet, but i have 150 micron and 300 micron. what one should i use?
Thanks